< Back
Health Care Hero: Dayton Children's doctor offers hope, groundbreaking clinical trials for patients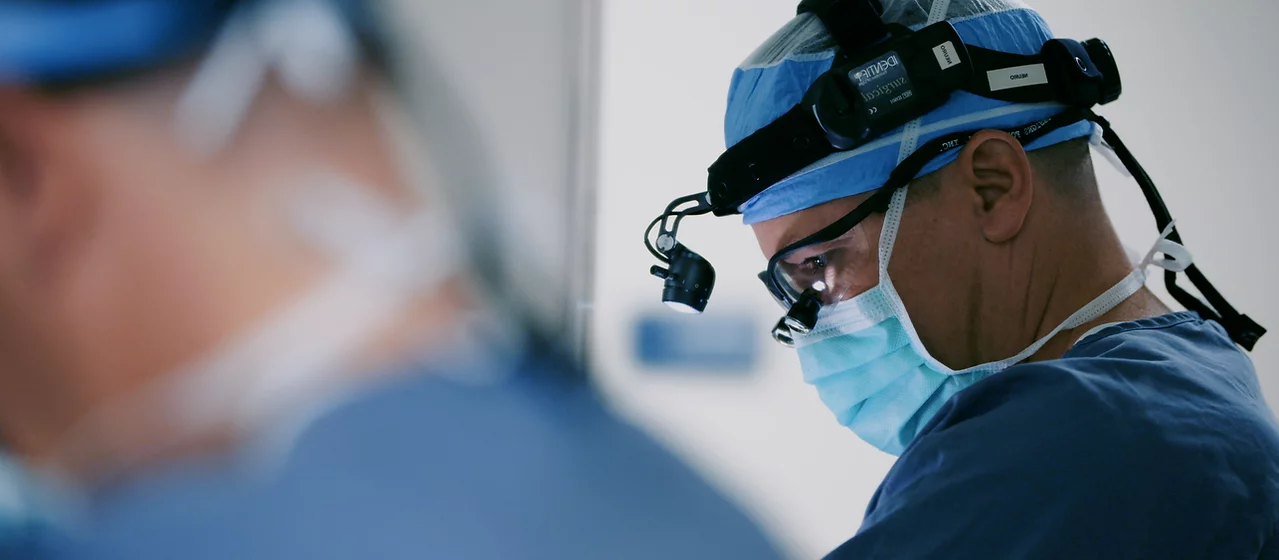 December 7, 2021
Dr. Robert Lober is a leading pediatric neurosurgeon and brain cancer researcher at Dayton Children's Hospital.
From the Dayton Business Journal: https://www.bizjournals.com/dayton/news/2021/09/14/health-care-hero-dr-rob-lober.html
Dr. Robert Lober is a leading pediatric neurosurgeon and brain cancer researcher at Dayton Children's Hospital.
Lober, MD/PhD, leads a busy clinical practice, as well as a team of experts in the Living Biobank at Dayton Children's.
The Living Biobank was created by Lober with the goal of contributing to international brain cancer research. The biobank preserves tumor specimens so that they can be made freely available to researchers worldwide.
Lober is a 2021 Health Care Hero in the Innovator category.
"Dr. Lober works tirelessly to cure brain cancer in kids and collaborates with his peers and leading research organizations across the globe," said Dr. Daniel Robie, surgeon-in-chief and associate chief medical officer at Dayton Children's Hospital. "He talks to everyone with respect, humility and in terms that everyone can understand."
Lober also is on the scientific advisory committee of the Children's Brain Tumor Network and on the board of directors of the Children's Brain Tumor Foundation.
Lober received his medical training at Stanford University. He joined the faculty of Dayton Children's Hospital and Wright State University Boonshoft School of Medicine with the goal of improving the lives of patients with central nervous system disorders.
Lober said his area of work is an advanced practice that uses cutting-edge technology.
"But in some ways I consider myself a 'country doctor,' spending as much time as I can with patients and their families to get to know them and understand how I can help," Lober said. "In this way I try to treat the whole person and not just a problem on a scan. I give advice to patients the same way I would to my own family, and only offer treatments I would recommend for my children."
Lober said the need for specialized care in the Dayton region is very high. He said many children face birth defects and traumatic injuries from violence or accidents, as well as those with rare conditions such as craniofacial abnormalities or brain tumors.
"These patients and their families need access to convenient, high-quality care and want to stay close to their home, loved ones, and support networks," he said. "I love being able to serve the community by providing patient care in a comfortable setting, close to home."
Lober also serves as a mentor to students at Wright State University pursing varying degrees in biomedical research or health care.
Lober has secured funds from local private donors and foundations in Dayton to support a translational research program bridging advanced brain tumor imaging and machine learning with molecular features of tumor growth and metabolism.
"Dayton has been the center of so many innovations over the years that it makes sense our community would support this effort, making tumor specimens and imaging data freely available to researchers worldwide," Lober said.
Another exciting prospect, Lober said is Dayton was selected to be the center for the world's first clinical trial to treat Canavan disease, a very rare brain disorder in children, using a newly developed gene therapy vector.
"Dr. Lober not only offers hope to families affected by brain tumors but is also the lead neurosurgeon in an early phase clinical trial for Canavan disease, the only hope for these desperately ill children and their families affected by this devastating disease," Robie said.