< Back
Myrtelle Announces Successful Completion of Initial Stage of Phase 1/2 Clinical Trial of Proprietary Gene Therapy for Canavan Disease and Expands Treatment to Younger Patients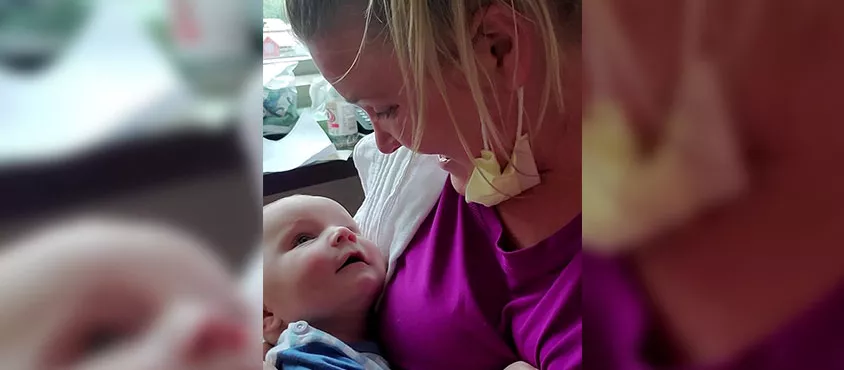 January 11, 2022
Myrtelle's gene therapy represents a first-of-its kind breakthrough treatment that utilizes a proprietary recombinant adeno-associated virus (rAAV) vector enabling robust targeting of oligodendrocytes, critical for myelination and brain development
To date, 3 children have been treated
Data Monitoring Committee (DMC) recommends opening all cohorts in the trial
WAKEFIELD, Mass.–(BUSINESS WIRE)–Myrtelle Inc. ("Myrtelle" or the "Company") today announced that it successfully administered gene therapy in its First-in-Human Phase 1/2 clinical trial of Canavan disease (CD), a fatal childhood genetic disorder characterized by the degeneration of the white matter in the brain. To date, three children with CD from Cohort 1 (ages 3 to 5 years) have been treated at Dayton Children's Hospital (Dayton, OH). Following a review of the data from the three patients in Cohort 1, the Data Monitoring Committee (DMC) has recommended opening the study to the two younger cohorts: 15 – 36 months of age and under 15 months.
"Encouraged by our initial findings and the favorable decision by the Data Monitoring Committee, we are excited to embark on the next stages of clinical development and the treatment of younger patients."
Myrtelle's trial utilizes a novel proprietary recombinant adeno-associated virus (rAAV) vector that for the first time directly targets oligodendrocytes in the brain. Oligodendrocytes are the cells in the brain responsible for producing myelin, the insulating material that enables proper function of neurons. The production of myelin is affected in CD due to a mutation in the Aspartoacylase gene (ASPA). The oligodendrocyte-targeted gene therapy is intended to restore ASPA function, thus enabling metabolism of the chemical N-Acetylaspartic Acid (NAA), a chemical abundant in the brain, and supporting myelination. Myrtelle entered into an exclusive worldwide licensing agreement with Pfizer Inc. in 2021 to develop and commercialize this novel gene therapy for the treatment of CD.
Approaches to gene therapy in CD date back to the mid-1990's when Paola Leone, PhD, currently a Professor of Cell Biology and Director of the Cell and Gene Therapy Center at Rowan University School of Osteopathic Medicine, became the first to receive the FDA's approval for a clinical trial of gene therapy using a liposomal vector in 1998. Work by Dr. Leone and collaborators subsequently led to the first clinical application of AAV vectors in CD starting in 2000 with an international First-in-Human trial using a wild type AAV (AAV2). Continued progress by Dr. Leone, and others over the ensuing decades helped to advance the field, allowing Myrtelle to advance the next-generation recombinant oligodendrocyte-targeting AAV (rAAV) for its ASPA gene therapy in CD patients. This unique vector is optimized to deliver a therapeutic ASPA gene to target oligodendrocytes where ASPA is active, and myelin is made.
"Following years of effort to advance gene therapy, it is very gratifying to see this next-generation approach progress through the ongoing clinical trial," said Dr. Paola Leone. "The oligodendrocyte targeting capability of the underlying vector technology is expected to provide important advances in the treatment of children with this devastating disease, which has been my life-long mission."
ABOUT MYRTELLE
Myrtelle Inc. is a gene therapy company focused on developing transformative treatments for neurodegenerative diseases. The company has a proprietary platform, intellectual property, and portfolio of programs and technologies supporting innovative gene therapy approaches for neurological diseases. Myrtelle has an exclusive worldwide licensing agreement with Pfizer Inc. for its Canavan disease program. For more information visit: www.myrtellegtx.com.
ABOUT CANAVAN DISEASE
Canavan disease (CD) is a fatal childhood genetic brain disease in which mutations in the ASPA gene prevent the normal expression of Aspartoacylase, a critical enzyme produced in oligodendrocytes that breaks down the neurochemical N-Acetylaspartic Acid (NAA). When not properly broken down by oligodendrocytes, NAA accumulates in the brain and disrupts the normal bioenergetics, myelin production, and brain health. CD patients are affected at birth but may appear normal until several months old when symptoms begin to develop. Poor head control, abnormally large head size, difficulty in eye tracking, excessive irritability, severely diminished muscle tone, and delays in reaching motor milestones such as rolling, sitting, and walking are typical. As the disease progresses, seizures, spasticity, difficulties in swallowing, and overall muscle deterioration emerge with most affected children developing life-threatening complications by approximately ten years of age. Currently, there are no cures for CD and only palliative treatments are available.
More information on Myrtelle's clinical study in Canavan disease can be found on https://clinicaltrials.gov/ under the identifier NCT04833907 or by emailing PatientAdvocacy@MyrtelleGTX.com.
Contacts
Media Contact:
Jordana Holovach
Head of Communications and Community
Myrtelle Inc.
781-621-2797 Ext. 102
jholovach@myrtellegtx.com